Recording continues at Los DeOrazios studios, really pleased with the sounds we're getting now and the way the songs are shape-shifting.  We hope to have at least a short-run EP ready for summer.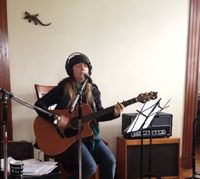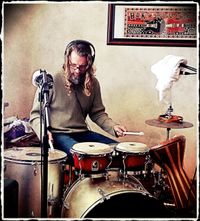 We're also in the midst of planning and booking our annual summer tour getaway - this time to Santa Fe.  We'll be performing at the
Santa Fe Wine Festival
July 4th weekend.  
Stops along the way include:  Clarksdale, MS; Memphis, TN; Norman, OK; various parts of TX and of course the Santa Fe/Taos/ABQ region.  We haven't been back through Santa Fe since May 2007 before we were married!  
Amazing how life travels along swiftly and yet at it's own pace.  
If you have a venue/farmers market/arts market contact or suggestion for any of these regions, please do share, as we are super DIY when it comes to booking...and everything else related to this business of being a musician/artist/entrepreneur.  
Keep an eye out for the
calendar
updates on where we'll be.  We'll certainly be posting via
FaceBook
when we're on the road :)  Excited for this journey!
As always, thanks so much for your continued support and encouragement!!